The Five Pet Place Scratching Pad
Starting at $225.00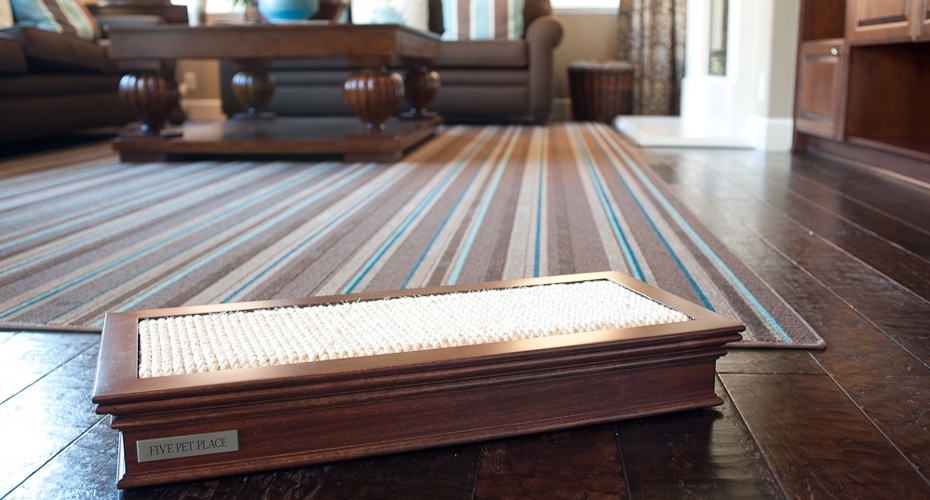 This Five Pet Place Scratching Pad features a Select Walnut finish and natural sisal rope insert.
Product Features
Keeps Your Pad From Getting Scratched
Scratching products keep furniture from suffering unsightly damage. The problem is most of them are rather unsightly themselves. That's why the Five Pet Place Scratching Pad was developed. Features include an attractive, refillable frame built with our signature moulding and a long-lasting compression wrapped sisal rope insert. Suitable for placement throughout your home – and perfect for those cats requiring frequent manicures.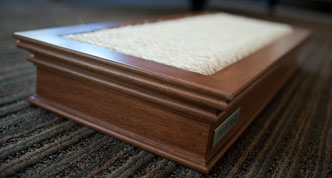 Product Dimensions

24" W x 10.5" D x 3.625" H
Sample Design Gallery
Additional finishes and designer accents available. Enter the Five Pet Place design studio to build the perfect one for your home.
Buy One Now