The Five Pet Place Litter Tray
Starting at $325.00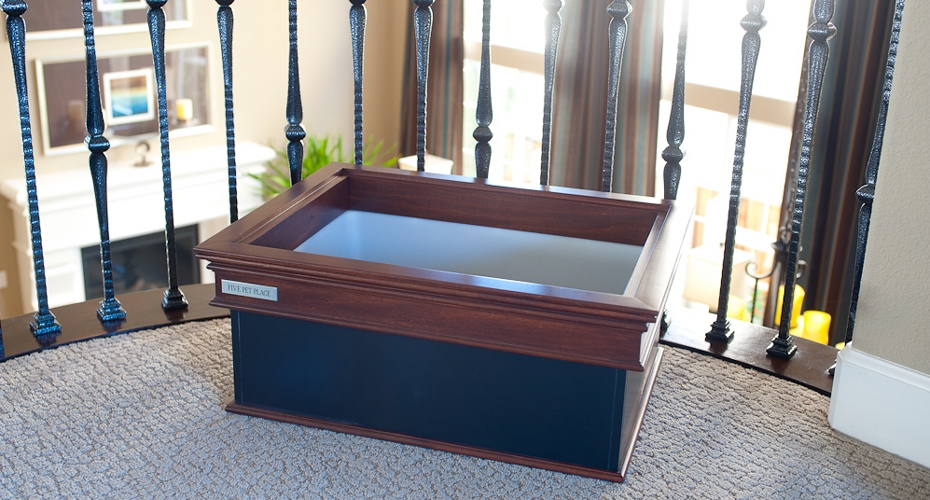 This Five Pet Place Litter Tray features a Select Walnut finish with Estate Black designer accent.
Product Features
Stylish Form and Useful Function
Presenting the ultimate cat litter box.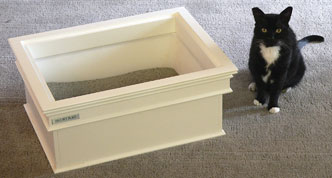 Our spokescat Mr. Nuts predicts Super Bowl outcomes with his Litter Tray.
The Five Pet Place Litter Tray replaces the typical litter box with an stylish product that's comfortable for your cat to use and easy for you to maintain. Intelligent engineering and thoughtful design, including a Litter Shield™ to contain litter and a plastic litter pan with built in anti-microbial protection, offer levels of performance rarely seen in other products. Available in variety of finishes, including a palette of designer accents, to compliment your home's décor.
Product Dimensions


Plastic Litter Pan: 22.25" W x 16.75" L x 6.75" H

Complete Litter Tray: 24.5" W x 18.5" L x 10.125" H
Entry Height for Cats: 10.125" (approximately shoulder high)


Sample Design Gallery
Additional finishes and designer accents available. Enter the Five Pet Place design studio to build the perfect one for your home.
Buy One Now